You have found an intelligent stylist who really listens, and will give you what you want.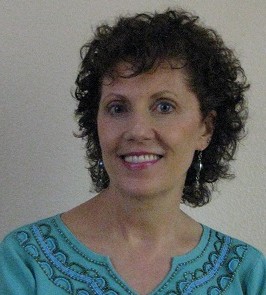 Catherine Williams
I specialize in thin and fine hair. 

Your "Bad Hair" days are over!

Let's talk about you having a new style.

Get what you want at very reasonable prices.

Let me show you how to use hair styling tools and products.
Welcome to Wave Hair Salon!
My name is Catherine and I have been a hair professional for over 30 years. I was trained in California and moved to Colorado Springs in 1993.
Over the years, I have come to understand that the people with the most need for styling support are those with thin and fine hair. Of course, all hair types are fun to work on, but the most satisfaction comes from helping people make the MOST from situations that seemed hopeless, but in reality, the client just needed education and styling advice from a truly experienced and knowledgeable hair stylist.
There are many ways to approach thinning hair, depending on the cause, whether it is a new development or appears to be a hereditary issue. Today's hair technology offers texturizing services that include permanent waves to add movement and color and highlighting, which not only change the appearance of the hair, but also expands the diameter of each shaft of hair to add a feeling of body and fullness. Add to that all the newest developments in shampoos, conditioners, styling gels, mousses, waxes, pomades and sprays and much can be done to create the illusion of full, thick hair.
I have always considered myself a "technical" hairstylist, rather than a "creative" person. I say that because it is easy for me to analyze a photo of a hairstyle and determine if it can be achieved on a particular head of hair. My impression over the years of "creative" hairdressers is that they often see the client as a blank canvas on which to "paint" some new creation, whether the client seemed to want that look, or not.
The other advantage of being a technical sort of person is that if I style your hair and it is something you like, I can repeat it over and over. The creative types seem to need to do something different every time. I have worked with creative types who never make a record of color services and make something new up every time the client comes in. If you like surprises and that sort of stylist suits you, then I am probably not your girl. But if you like dependability, good communication, willingness to experiment when you bring in a new styling idea, and someone who charges fairly and runs pretty much on schedule, then please give me a call.
Have fun exploring this website…it's loaded with information you may have never heard before.
Call or Text: 719-675-0169 
Please identify yourself in your text! Send a Selfie!
5110 Whip Trail, Colorado Springs
Off N. Carefree between Powers & Oro Blanco
Wed. & Thurs. 11 am – 7 pm
 Fri. & Sat. 10 am – 4 pm
Payment: Cash and Checks only